Neighbourlink: Infosite
Small businesses get ahead on Neighbourlink
We're here to help your business get ahead of your competition on Neighbourlink. Reach your target customers and drive results quickly with Neighbourlink listings and post ads. Scroll down to download helpful guides and read about success stories related to your business' needs.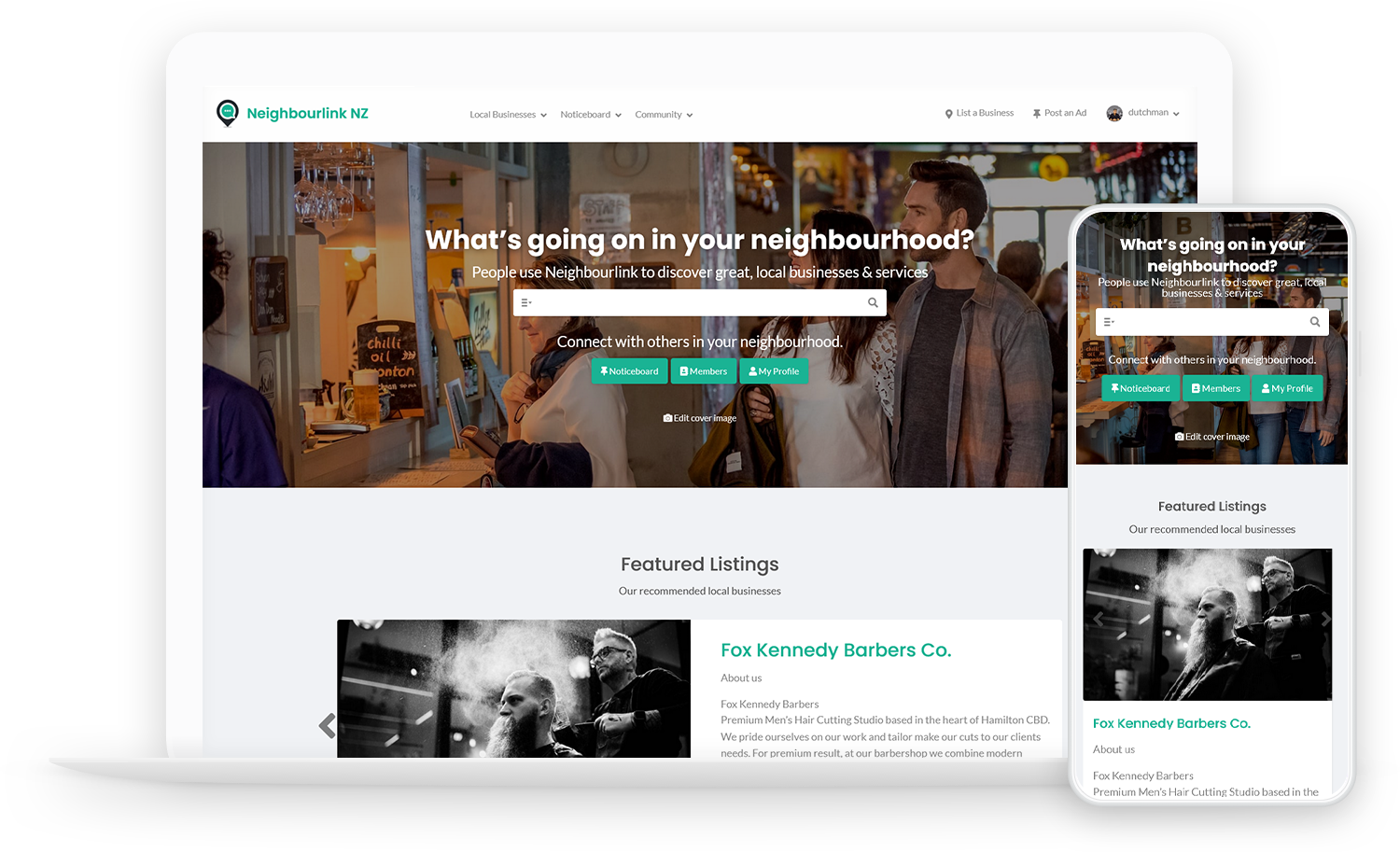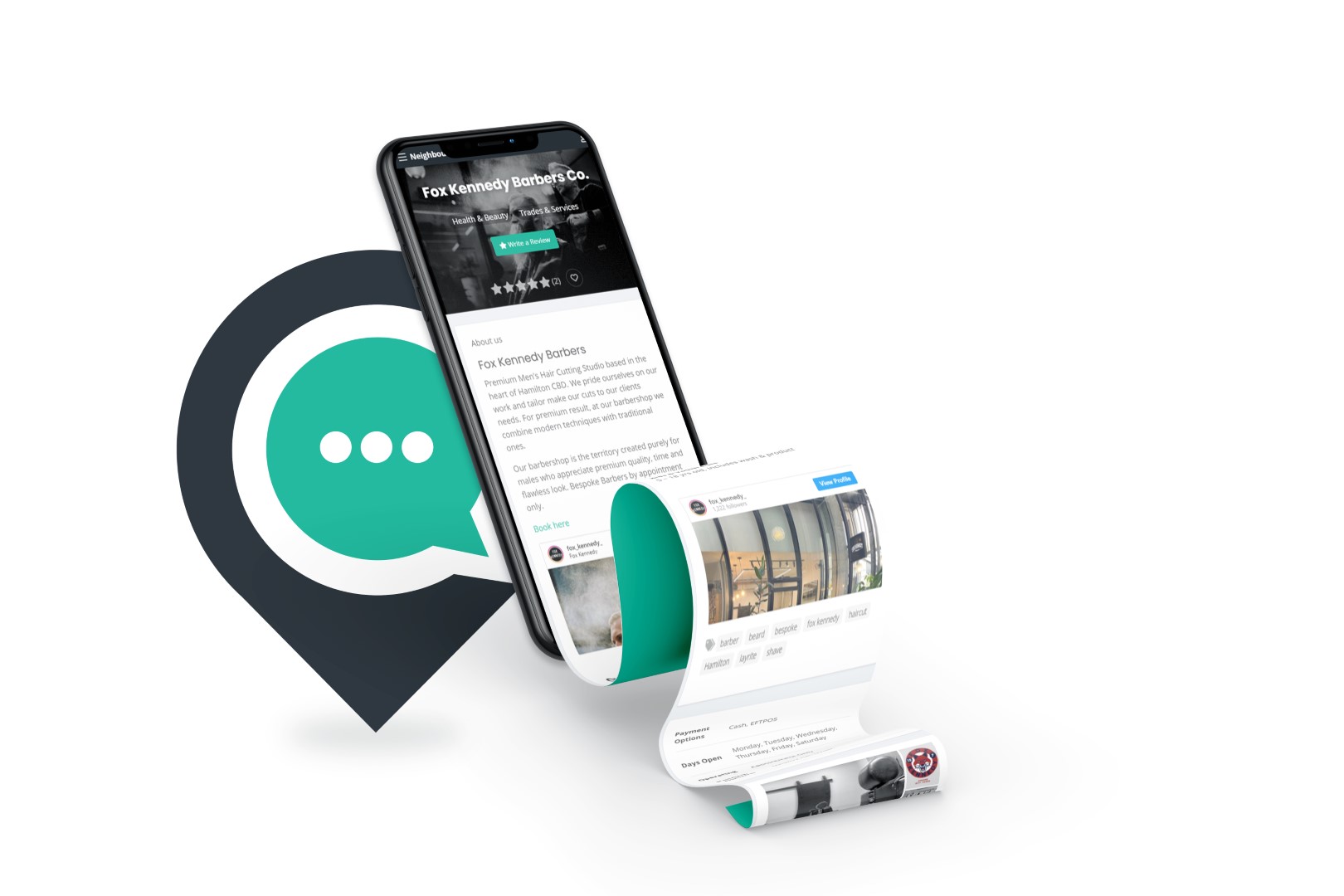 Looking for an easy way to get you ahead of your competition?
Start with a listing on Neighbourlink.
Our dedicated directory is a self-serve advertising tool built within the Neighbourlink Info-site for business accounts. You can boost organic SEO and increase engagement with your community quickly and simply.
Neighbourlink offers a simple service to drive real results
and help your business get ahead of the competition.
A listing can increase traffic for your organic SEO and get more leads.
Automaticity get a unique QR code to reach the right audience and new followers.
Boost engaging content easily within the description editor and update whenever.
Utilise the post ads to gain more short-term ROI, that works for any budget.
Become a local favourite with a Neighbourlink listing
Here's how Fox Kennedy Barbers Co. used Neighbourlink to reach new audiences quickly.
QR Code & Social Sharing buttons.
With a Neighbourlink listing, you can download or print the QRcode in high resolution to promote your business offline with ready-to-go POP layouts. Visitors can scan the QR code to get your listing directly to their mobile devices and share it within their network. Easy as!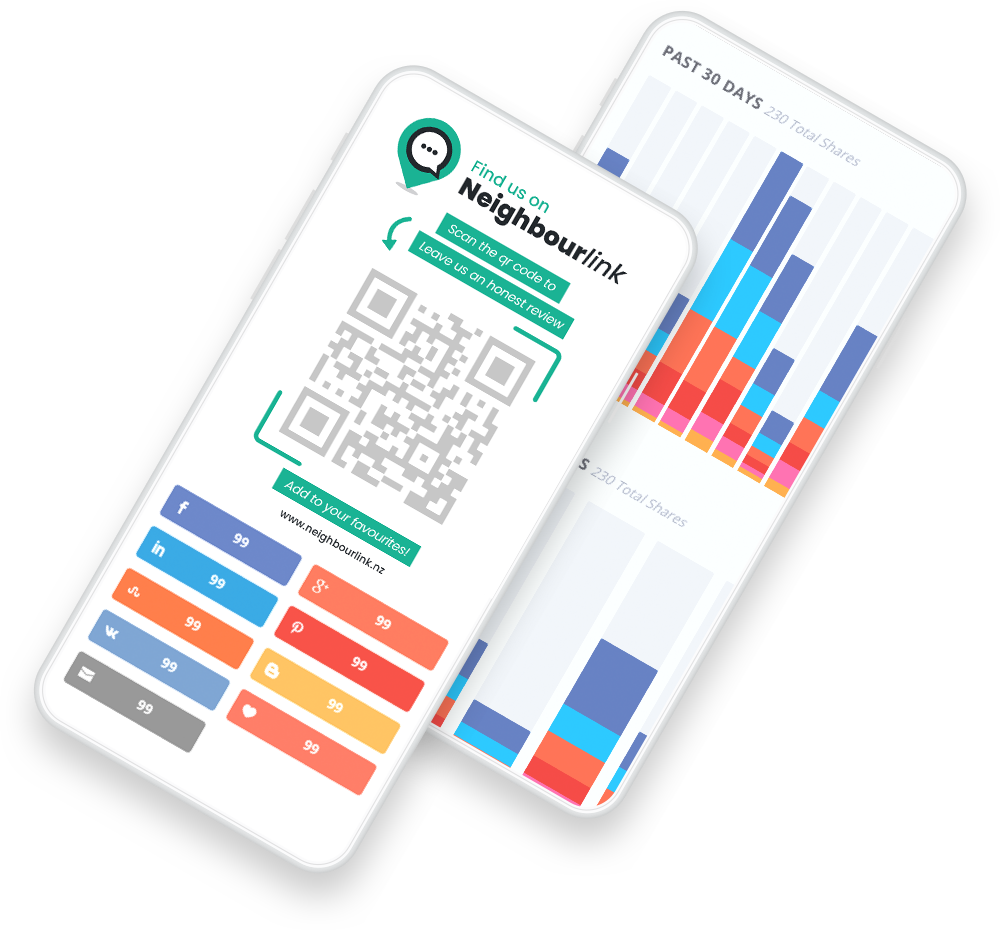 Select your Neighbourlink
Neighbourlink NZ
Hit the button to explore the New Zealand-based business directory.
Neighbourlink AU
Hit the button to explore the Australia-based business directory.