Digital Marketing Australasia
Neighbourlink Info Site
People use Neighbourlink to discover great, local businesses & services. What's going on in your Neighbourhood? Find out and become a local favourite!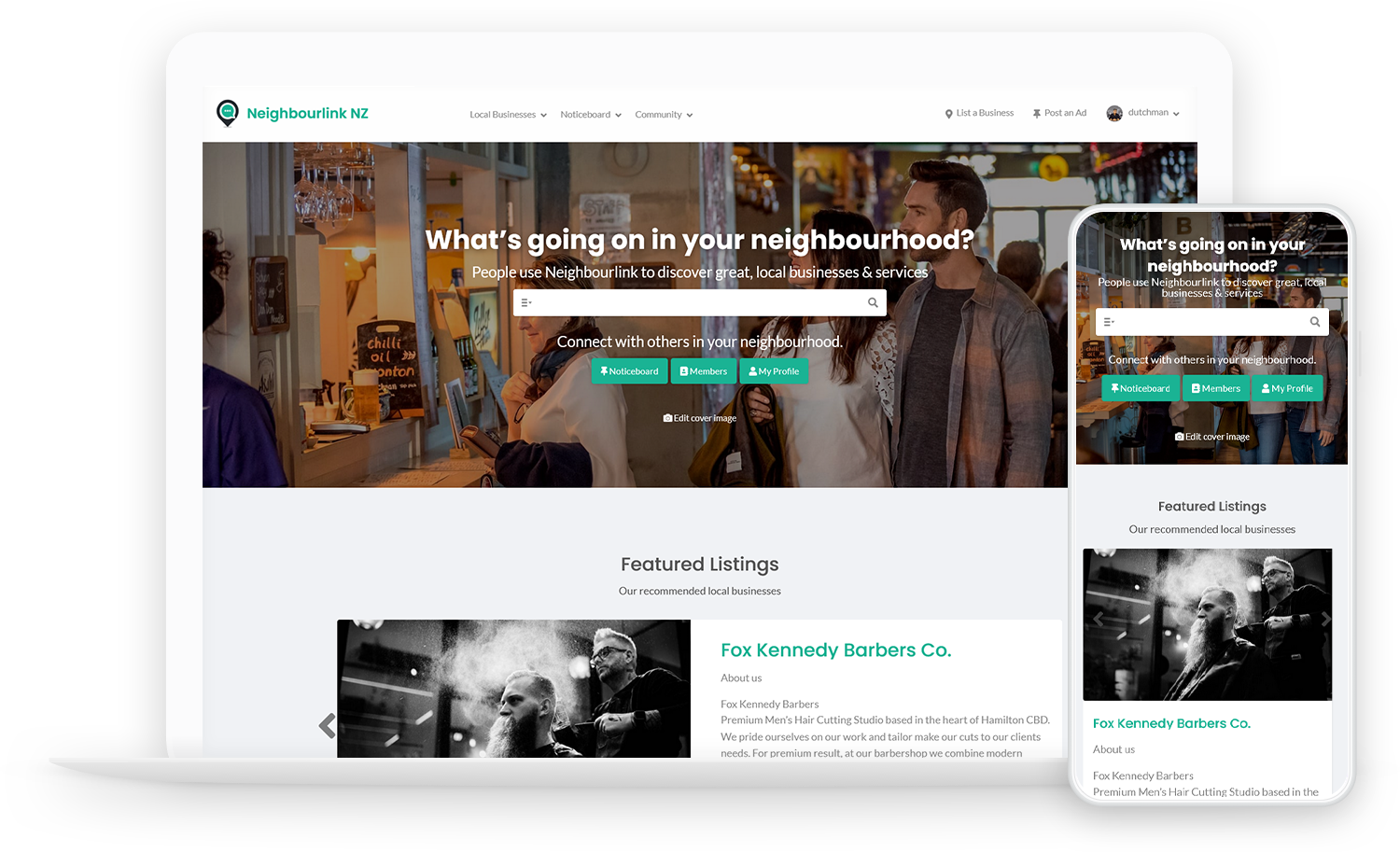 Get Started For Free!
We help your local business and service thrive with our popular, reputable, up to date, ad free, local business directory. Do you own a local business in New Zealand or Australia but not listed yet? List free for 90 days to test the waters, no credit card required.
Brand Design & Strategy
A balance of strategy and creativity to uncover what's truly unique about a brand
Social Media Management
Monitoring, and participating in, social conversations across platforms.
Audience Analytics
Improve marketing strategy, customer experience, and brand perception.
SEO
Search Engine Optimization, increase the quantity and quality of traffic to your site.
Copywriting
Content that sells and convinces prospective customers to take action.
QR Code
Unique generated QR code that leads directly to your business listing.
Mini Site
Go beyond your standard business listing with a mini website layout.
Email Marketing
Get people to email you directly via the integrated contact form on your listing.
Power your online visibility
Give your customers all the information they need about your business. With Neighbourlink you will enjoy the benefits of a higher Google ranking, meaning your business rates well in search results.
Best of all, we have options! Neighbourlink gives you unlimited access and  full control of your business listing.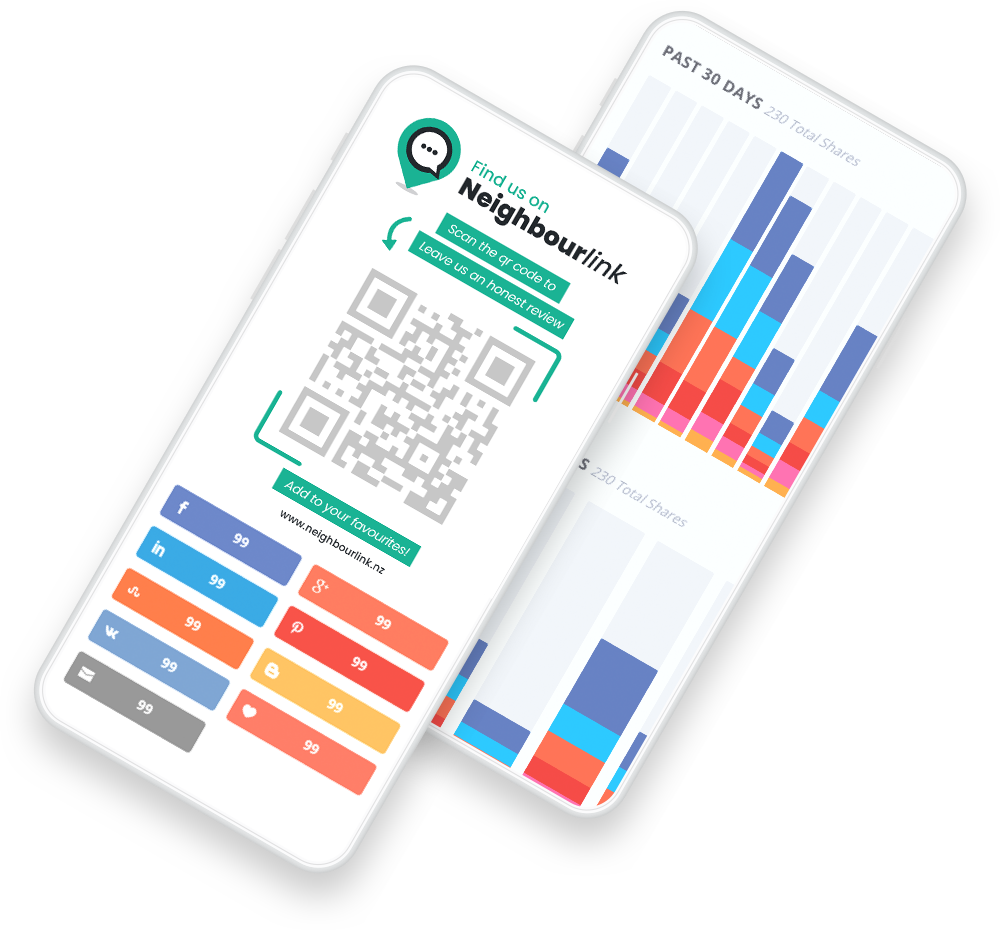 We Make it Easy to Connect With Users On Every Platform
Local businesses who have their listing on Neighbourlink will automagically generate a unique QR code for users to scan, leave an honest review and ad the business to their favourites. Sharing listings becomes faster and easier!
Neighbourlink
Your community
Local Businesses
Local People
Events
Social Activity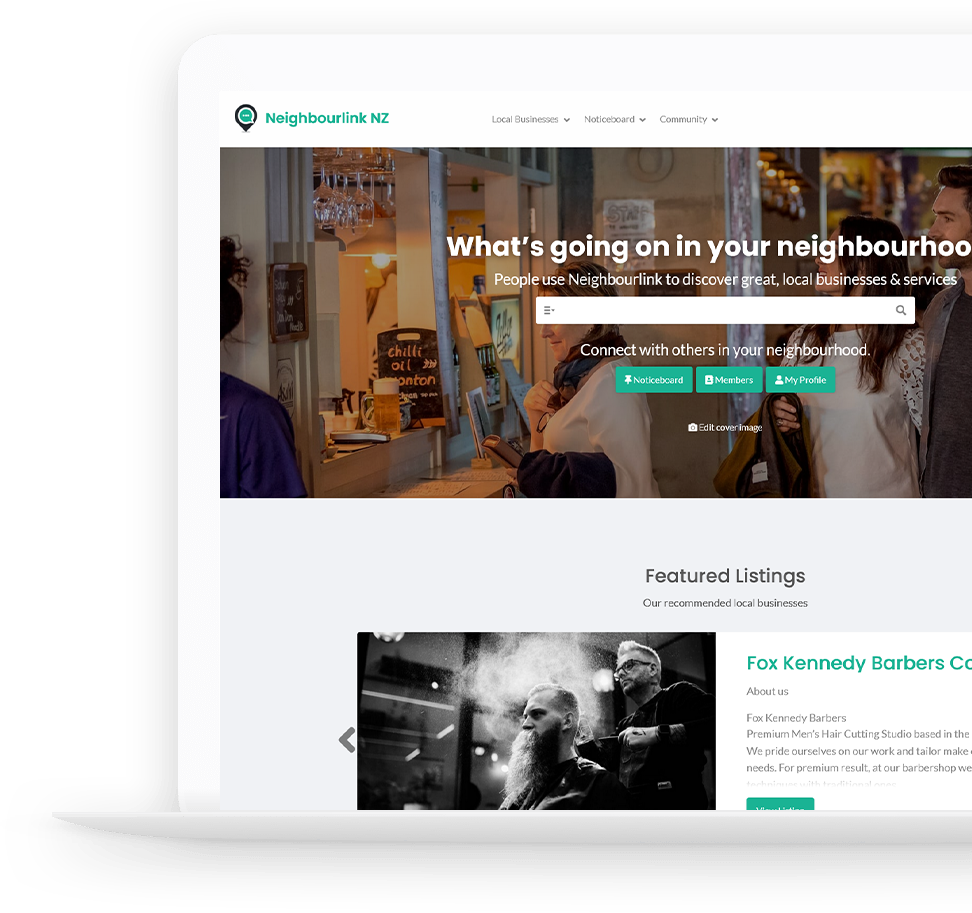 We got hit hard by COVID-19, so after the lockdown we needed to make sure we would have a very good online presence to recover. My business listing on Neighbourlink sure helped us out with staying fully booked for months to come!
My Smith's Golf business listing was already giving the website an enormous amount of visitors, but now with a mini site layout we can convert leads into viable customers directly.
Neighbourlink with facebook is all I need.
Been thinking about alternatives for Google and Facebook ads and with my Neighbourlink business listing now, I don't have to any more.
Also having an honest review system, I dont have to worry about online bullying with negative ratings against my Shop.
Your Business Listing
Need help? Let's Build Your local & Online Presence Stronger Together!